Fastest DDoS Mitigation of Terabit Scale Attacks.

High-capacity protection
200+ Tbps Akamai Intelligent Edge Platform and Prolexic's 36 anycast global scrubbing centers with 20 Tbps of dedicated capacity.
Positive security model
Mitigation controls are customized to your network traffic profiles to block attacks — instantly.
Unified security posture
Apply DDoS mitigation policies consistently, regardless of where applications are hosted.
Broad, unrivaled SLAs
Industry-leading zero-second mitigation. 100% platform availability. Plus more comprehensive SLAs.
Intelligent defense stack
Mitigation controls dynamically scale capacity to stop attacks across IPv4 & IPv6 traffic flows.
Flexible service delivery
Protect hybrid origins with flexible connectivity and integration options.
How Does Prolexic Routed Work?
Prolexic Routed is designed to stop DDoS attacks in the cloud, before they reach your applications, data centers, and infrastructure. Network traffic is redirected through Akamai scrubbing centers by making a simple border gateway protocol (BGP) route advertisement change. Akamai offers two deployment options ― always-on is ready to mitigate malicious traffic at all times, and on-demand allows you to redirect traffic when you're under attack.
Prolexic Routed is built on a DDoS mitigation platform with 20 global scrubbing centers, closer to users and attackers to minimize performance latency and improve network resiliency. Traffic is routed through the closest available scrubbing center, and proactive mitigation controls are architected to drop attacks instantly. Akamai SOC experts analyze the remaining DDoS traffic to quickly and efficiently apply the most appropriate mitigation for every attack vector. Clean traffic is then forwarded to your applications and data centers, and outbound traffic returned directly to users.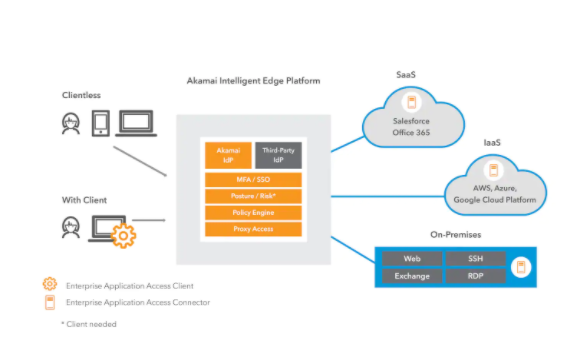 BENEFITS TO YOUR BUSINESS

Stop attacks in the cloud
Prolexic Routed mitigates DDoS attacks in the cloud, providing a forward defense that can stop the largest attacks and scrub DDoS traffic before it reaches your applications and data centers. On-demand and always-on options help you control your mitigation posture.

Gain collective security
Prolexic Routed mitigates over 8,000 DDoS attacks a year, providing Akamai with visibility into the latest DDoS attack types. This allows us to mitigate DDoS attacks faster and more effectively when your business is targeted.

Get DDoS expertise
Prolexic Routed provides the DDoS-fighting expertise trusted by the many of the world's largest organizations and most security-conscious industries. Fast, effective DDoS protection from Akamai allows you to stay focused on running your online business without disruption.

Tailor your mitigation posture
Akamai SOC experts tailor proactive mitigation controls to your clean network traffic. Maintaining a positive security model positions Akamai to instantly block malicious traffic while minimizing the risk of false positives, providing the best possible mitigation experience.

Defend against the largest threats
With three to five times the available capacity as the largest known attacks to date, the Prolexic DDoS platform is built to withstand record-setting gigabit- and packet-per-second attacks — even when they double in size.

Mitigate attacks instantly
Proactive mitigation controls are designed to stop attacks instantly at the edge — the fastest and most effective response in the industry. Prolexic Routed offers proactive mitigation controls for both on-demand and always-on options to minimize downtime and business risk.